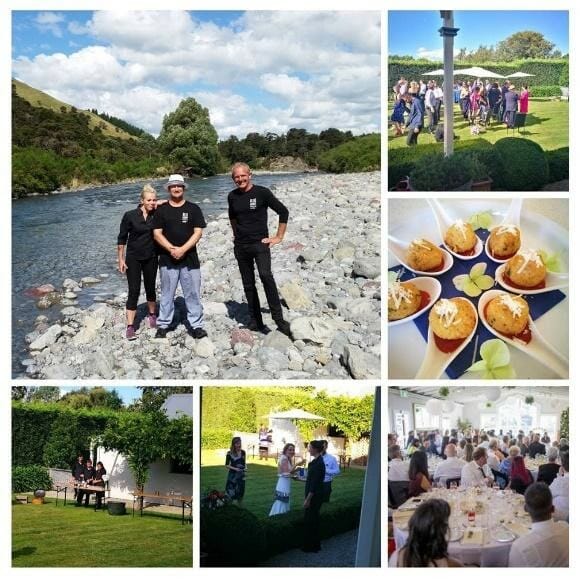 What a summer – I don't think I can remember a better one!
Our Blue Carrot team has had a fun and incredibly busy time over the last couple of months catering beautiful weddings, parties, and all sorts of other events as people made the most of the spectacular weather.
Action at the Local Wild Food Challenge – a fantastic community event we've been proud to sponsor for the last 10 years.
We've also been enjoying connecting with and supporting some of the amazing community groups in our area – something we've done since we started Blue Carrot nearly 20 years ago.
Food has always been a great way of bringing people together and showing support. You know what it's like – when someone's had a baby, or moved to house, or passed an important exam, the first thing we do is pop round with an edible offering.
From the get-go we wanted Blue Carrot to be a company that looked for ways our
food-focused business could support those making a difference in the lives of others. It's been amazing for discover what's going on out there, so I thought in this blog I'd tell you about just a few of the ways we connect with our community.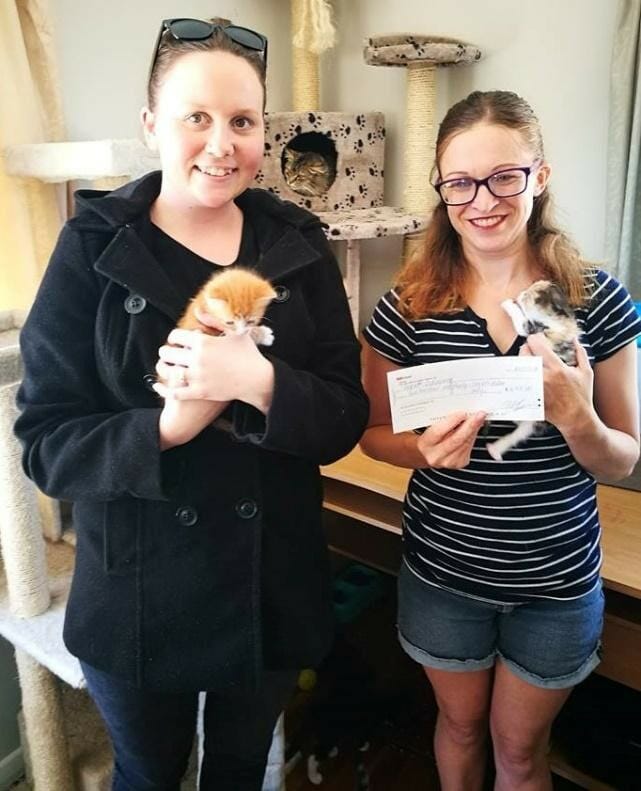 Lunch platters and local community heroes.
Each month we donate a percentage of the total sales of our lunch platters to a local charity. And we get you involved too! The recipients chosen by our Facebook followers who vote for one of three charities they have nominated. We've got to meet people doing some very good work – like the team at Outpawed  dedicated to the care and management of stray, abandoned and community cats.
Other recipients include Lifeflight Trust, Greenstone Doors, Rabbit Rescue, and Chrissy's All for Free.
A life-saving cause
One of the local initiatives we were really proud to be part of was the drive to have a defibrillator installed beside the Petone Rowing Club. After a lot of fundraising it was a wonderful day when this incredibly important community asset was unveiled.
Sending in the soup!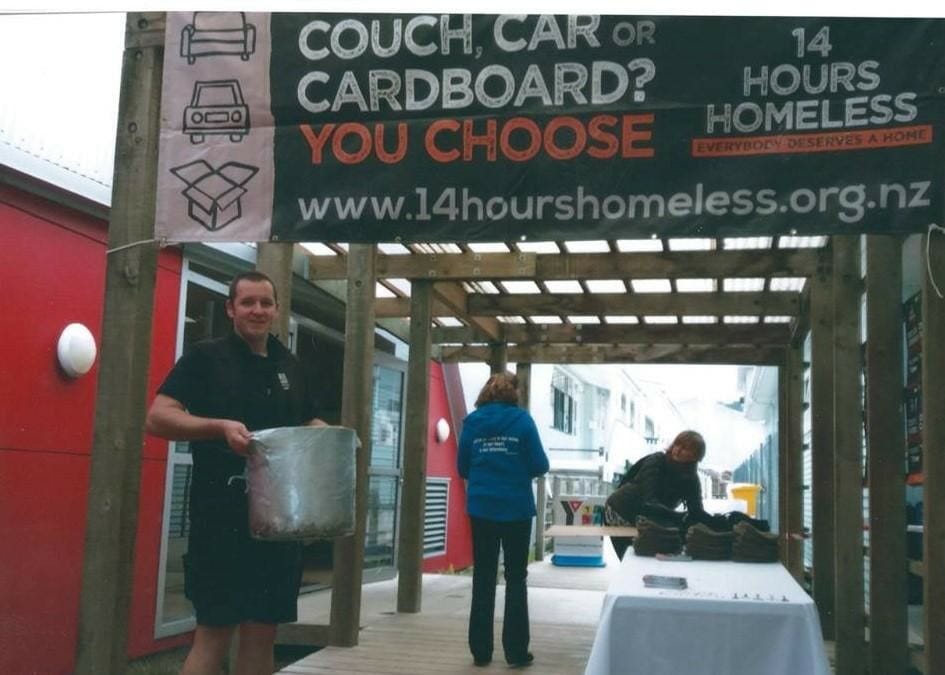 And each year when the Salvation Army run their 14 Hours Homeless sleep-in fundraiser we provided warm soup to the hungry participants.
A waste-free zone
We don't want anything to go to waste. So, when we had an order cancelled due the wild weather of cyclone Gita we thought the busy crew at Avalon Fire Station and the volunteers at Community Unity Project Aotearoa, would like a bit of lunch. We packed up the order and delivered it to some very happy folk!
Passing it on
One of our missions is to get kids excited about food, so our chefs have been visiting local schools to share their foodie knowledge. The kids (and our team) love it.
In December our chefs Erica and Adrian visited Our Lady Of the Rosary, Waiwhetu to do a food demonstration. Later that day I joined them to be one of the judges for the school's Masterchef competition for which we provided the prizes. A very cool day!
Team Blue Carrot clean up!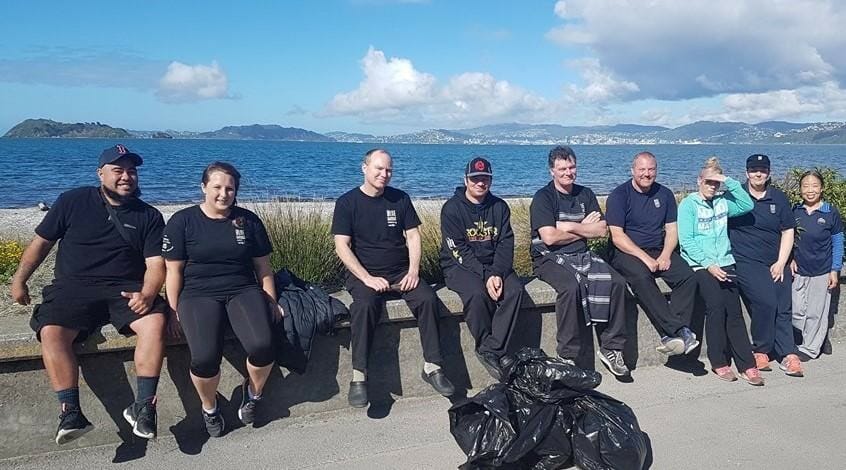 As well as supporting others doing good works, our team is always up for doing their bit. Recently, armed with rubbish bags, they replaced morning tea with a trip to the Petone beach to clean up any litter they could find. Luckily it was slim pickings and this was all they got!
And they spent a great Sunday working with the team from Common Unity Project Aotearoa at our Petone prep kitchen turning the community garden's bounty into bottled produce. The delicious results were shared out within the community.
To keep a business going you've got to keep that bottom-line healthy – we get that. But we've found you can do that and be part of making a difference in your community.
Enjoy those fresh autumn temperatures and I'll see you next time,
Nicole xxx
https://bluecarrot.co.nz/wp-content/uploads/2021/04/image12.jpg
510
1109
Jane Byrne
https://bluecarrot.co.nz/wp-content/uploads/2020/11/blue-carrot-catering-logo.png
Jane Byrne
2018-03-23 13:53:19
2021-05-24 10:09:42
Community Connections