How to make your own delicious Easter treats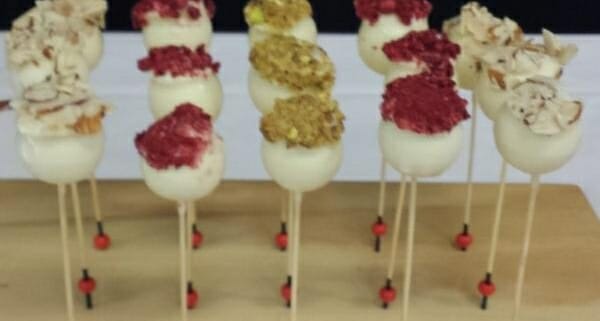 Easter's nearly here and the annual avalanche of chocolate has well and truly hit the shops. Everywhere you look there are mountains of shiny, rainbow coloured eggs. Chocolate bunnies eye you from the shelves, just begging to be bought.
It's tempting, but this year why not try something different and have a go at making your own Easter treats for friends and family? Our wonderful head baker Sally is a magician in the kitchen. And now she's opened her Blue Carrot recipe book to share two simple, scrumptious recipes with you… read more
There are loads of plusses to making your own Easter goodies – of course they are really yummy, but it's also a fun activity to do with the kids, and you end up with Easter sweets that have a personal touch.
First up… Chocolate Truffles. You need minimal ingredients for these favourites but the results will make you look like a real baking pro!
Get creative and decorate the truffles any way you like!
Chocolate Truffles
Ingredients
8 ounces 60% chocolate
1/2 cup heavy cream
And for the coating:
Dutch cocoa powder, chocolate sprinkles, finely chopped hazelnuts, or melted chocolate
Instructions
1. Finely chop the chocolate
Chop the chocolate on a chopping board – a serrated knife is the best option to allow you to do the job quickly and efficiently.
Put the chocolate into a medium bowl.
2. Heat the cream.
Microwave the cream on high until hot but not boiling, 30 seconds to 1 minute. Alternatively, heat the cream over low heat in a small saucepan until steaming.
3. Cover the chocolate in the cream to melt.
Pour the hot cream over the chopped chocolate and set aside for 5 minutes.
4. Whisk until smooth.
Whisk the cream and chocolate together until smooth and shiny.
5. Pour the ganache into a shallow pan and refrigerate.
Pour the ganache into a shallow pan or baking dish, such as an 8×8-inch baking dish. Refrigerate until firm, about 30 minutes.
6. Scoop and roll the truffles.
Use a tablespoon or small cookie scoop to portion the ganache into 1-ounce portions (about 2 tablespoons each). Roll the balls between gloved hands until smooth and place on a plate. Refrigerate for a few minutes while preparing the coatings.
7. Coat the truffles.
For best results, pour the coatings into small dishes or bowls. Dip and roll the truffles in the coatings.
8. Storing and serving the truffles.
These truffles keep best in the refrigerator. Remove from the refrigerator about 30 minutes before serving.
These truffles are incredibly moreish – so lookout, you might find orders for more coming thick and fast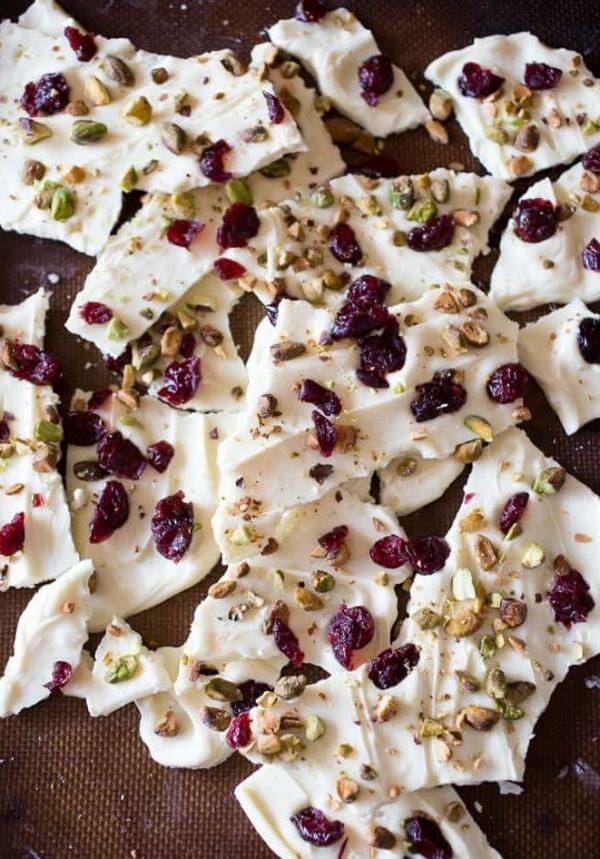 White Chocolate, Coconut, Cranberry and Pistachio Nut Bark (gf)
Ingredients
2 cups White Chocolate bits
½ cup Cranberries (chopped)
½ cup Coconut (desiccated or threaded)
½ cup Pistachios (chopped)
Instructions
1. Line a large baking tray with baking paper.
2. Melt white chocolate in the microwave (in 15 second bursts). Stir between each burst.
3. Add remaining ingredients.
4. Spread onto baking paper.
5. Press the cranberries, coconut and pistachios lightly into the chocolate.
6. Let it cool until the chocolate is hard, and then break into pieces.
Then all that's left to do is ENJOY…
I hope feel inspired to have a go at our DIY Easter treats – I'd love to see pics of the results!
From the whole Blue Carrot team, we wish you a happy and peaceful Easter. See you next time!
Nicole xxx
https://bluecarrot.co.nz/wp-content/uploads/2021/04/Truffle.jpg
771
600
Jane Byrne
https://bluecarrot.co.nz/wp-content/uploads/2020/11/blue-carrot-catering-logo.png
Jane Byrne
2019-04-17 13:22:38
2021-05-24 10:09:26
How to make your own delicious Easter treats